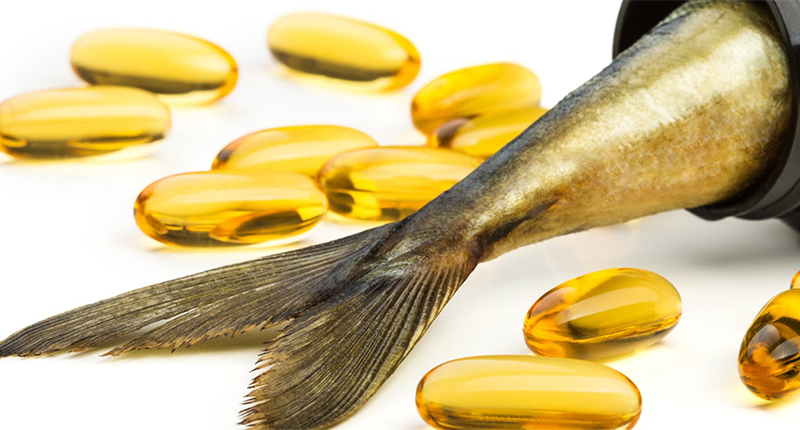 You must use free mercury Fish Oil
Omega-3 Fatty Acids: Why All the Type?
Omega-3 fatty acids are a type of polyunsaturated fat (or oil) and are essential for nervous system function as well as many other body systems. Omega-3s may be good for dry skin and eyes and are definitely good for your heart due to both their ability to reduce blood pressure and decrease the risk of sudden death.
Omega-3 fatty acids can have a very positive effect on triglyceride levels. In high doses, omega-3s may decrease the size of LDL cholesterol and reduce HDL (good) cholesterol. Prescription omega-3 supplements are recommended only for people with high triglyceride levels.
Types of Omega-3 Fatty Acids
There are actually several different types of omega-3 fatty acids, and these types may vary in the impact they have on your health. Omega-3s include:
DHA (docosahexaenoic acid)
EPA (eicosapentaenoic acid)
ALA (alpha linolenic acid)
Sources of Omega-3 Fatty Acids
Overall, fish are the top source of the omega-3 fatty acids docosahexaenoic acid (DHA) and eicosapentaenoic acid (EPA). These are the forms of omega-3 fatty acids that your body needs, and why the American Heart Association recommends eating at least two servings of fish each week.
But what if you don't like to eat fish or at least that much fish? Fortunately, there are alternatives that don't swim in the sea including plant-based sources and omega-3 supplements.
Concerns about mercury
Methylmercury or organic mercury, a poisonous substance, is in the fish we eat. Thousand of tons of mercury are released into the air each year through pollution and waste.
Methylmercury accumulates in the food chain, so each fish absorbs the mercury in other fish and organisms it eats.
People who regularly eat fish have higher levels of methylmercury than those who don't. Pregnant or breastfeeding women who eat a lot of fish put their newborns at risk, as methylmercury can harm a developing baby's brain and nervous system. Other particularly groups that are particularly sensitive to mercury exposure include children under the age of 6 years, people with impaired kidney function and people with sensitive immune responses to metals.
FS omega-3 fish oil
Some of the benefits of fish oil without mercury are:
Health during pregnancy
Cardiovascular health
Flowing movement of the cartilage and joints
Brain health, memory enhancement, and increased focus
Improve depression and anxiety
Prostate health
Strengthening the immune system
Skin and hair health
Eye health
References
https://www.verywellfit.com/omega-3-supplements-instead-of-fish-2506137
http://www.fsomega3.com/facts.htm