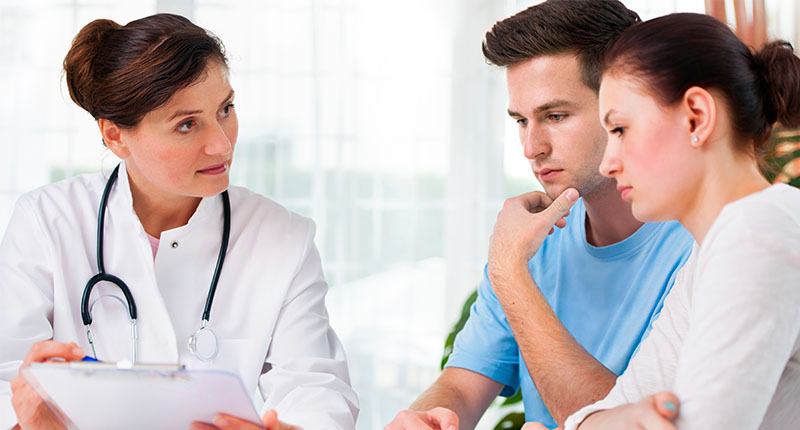 Why infertility is a rising problem in Iran?
What you need to know about infertility
It is important to distinguish between fertility rate and infertility. The former is the total number of children born per woman and while it may drop, it does not necessarily mean more women are infertile. Infertility is defined as a failure to achieve a clinical pregnancy after 12 months of trying. Here are somethings you should know:
Female infertility is easier to understand as in majority of cases, the problem is known. But, on the other hand infertility in men is tough to recognise at the early stage.
Stress is another factor of rising infertility in Iran. Stress of the profession, long working hours with erratic timings are key factors. Stress management is important increase the chances of conceiving.
One should keep a check on the nutritional deficiencies and maintain a healthy routine with balanced diet. Know the best fertility diets and best food. Take all nutrients in moderation to boost your fertility after consulting your doctor.
Most of the infertility cases are due to tubal issues which mean the fallopian tubes are blocked and you have to undergo some tests.
Healthy lifestyle is necessary for fertility. Majority of the infertility cases are occurring due to lifestyle diseases like endometriosis, rising obesity, irregular menstrual cycles and any more.
Age has direct and distinct correlation with infertility. Body strength, resistance, immunity and hormonal levels declined as we aged.
Diagnosing the main cause and deciding the treatment is the turning point in the whole process. Experience of handling a wide variety of cases by the experts plays a major role in it.
Male infertility is extremely complex to diagnose and cure. Often, we try to find out the fundamental reason by various tests. Semen samples are tested in the laboratory to know the sperm count, sperm strength and other factors. Hormonal levels are checked to determine the testosterone levels.
Dealing with infertility becomes further complicated with the strain in relationship between the couple. Both partners must keep the relations absolutely tuned and no internal conflicts or friction should arise. This is the time of providing complete physical, mental and emotional support to each other.
Health Supplement: CoQ10 Red
The CoQ10 Red is producted by Anti-Aging Pharmacy Company. This product contains Coenzyme Q10. Coenzyme Q10 is a strong antioxidant. It's like a fat-soluble vitamin. This antioxidant is present in all body tissues, especially the heart, brain, liver, immune system and reproduction, which require more energy. As we aged, CoQ10 decreased. This antioxidant has a significant effect on the sperm count and motility. CoQ10 also increase ovulation in the women. CoQ10 improves the quality of the eggs. CoQ10 provides the energy for egg implantation in the uterus and the onset of cell division. It also protects eggs from the harmful effects of free radicals. This supplement is useful for boost fertility in men and women.
References
https://www.thenational.ae/lifestyle/wellbeing/a-closer-look-at-infertility-rates-fertility-treatments-and-the-path-to-pregnancy-1.206064
https://www.dailyo.in/lifestyle/infertility-on-the-rise-in-women-men-lifestyle-stds-sexual-health-sperm-count-vd-menstrual-cycles/story/1/8839.html