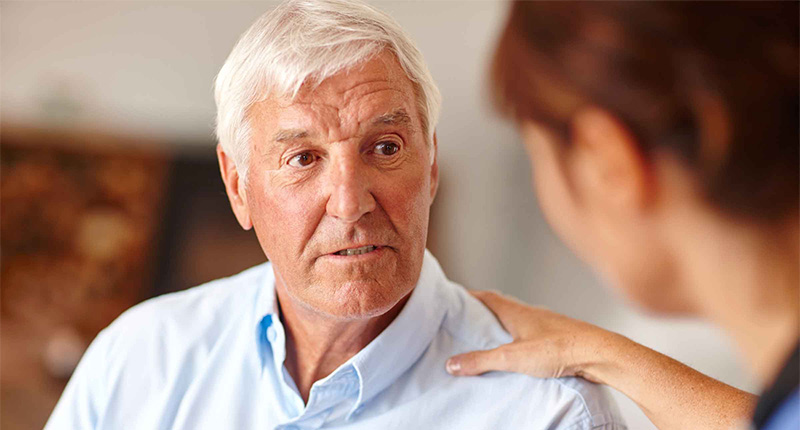 Symptoms of fatty liver disease
What are the symptoms of fatty liver?
Fatty liver disease rarely causes symptoms until the liver disease is far advanced. Fatty liver usually is found or suspected when:
Abnormal liver tests are found on routine blood testing
Fat is seen ultrasonographically when ultrasonography of the abdomen is performed for other reasons, for example, the diagnosis of gallstones
Infrequently when the liver is enlarged on physical examination of a patient
However, excess fat in the liver can cause inflammation. If your liver becomes inflamed, you may have symptoms such as:
a poor appetite
weight loss
abdominal pain
physical weakness
fatigue
confusion
If fatty liver progresses to cirrhosis and liver failure, symptoms can include:
Excessive bleeding due to the inability of the liver to make blood-clotting proteins
Jaundice due to the inability of the liver to eliminate bilirubin from the blood
Gastrointestinal bleeding due to portal hypertension that increases the pressure in intestinal blood vessels
Fluid accumulation due to portal hypertension that causes fluid to leak from blood vessels and the inability of the liver to make the major blood protein, albumin
Mental changes (encephalopathy) due to the liver's inability to eliminate chemicals from the body that are toxic to the brain. Coma may occur.
Liver cancer
What are the causes of fatty liver?
The most common cause of fatty liver is alcoholism and heavy drinking. In many cases, doctors don't know what causes fatty liver in people who don't drink much alcohol.
Besides alcoholism, other common causes of fatty liver include:
obesity
hyperlipidemia, or high levels of fats in the blood
diabetes
genetic inheritance
rapid weight loss
side effect of certain medications, including aspirin, steroids and tetracycline (Panmycin)
Treatment and management
There is no medical treatment for fatty liver, but lifestyle choices, can reduce the risk and possibly reverse the damage, in the early stages.
Dietary tips
To reduce the risk of NAFLD, it is best to:
follow a balanced diet with moderate portions
eat plenty of fruits and vegetables
consume both proteins and carbohydrates, but limit fats and sugars
reduce salt intake
replace saturated and trans fats with monounsaturated and polyunsaturated fats
A healthy diet and regular exercise will reduce the risk of a wide range of conditions, including diabetes and cardiovascular disease.
Health supplements for the treatment of fatty liver
Viva Pharmaceuticals Company has developed a product for treatment of fatty liver. The name of this product is Liveria. The Liveria Herbal Formulation contains Silymarin. Also, the presence of vitamin B and other carefully selected compounds has the following results:
Preventing the appearance of fatty liver
Treat fatty liver
Lower levels of liver enzymes
Liver regeneration
Maintain healthy and normal liver function
References
https://www.medicinenet.com/fatty_liver/article.htm#what_are_the_signs_and_symptoms_of_fatty_liver
https://www.healthline.com/health/fatty-liver#symptoms
https://www.medicalnewstoday.com/articles/312536.php