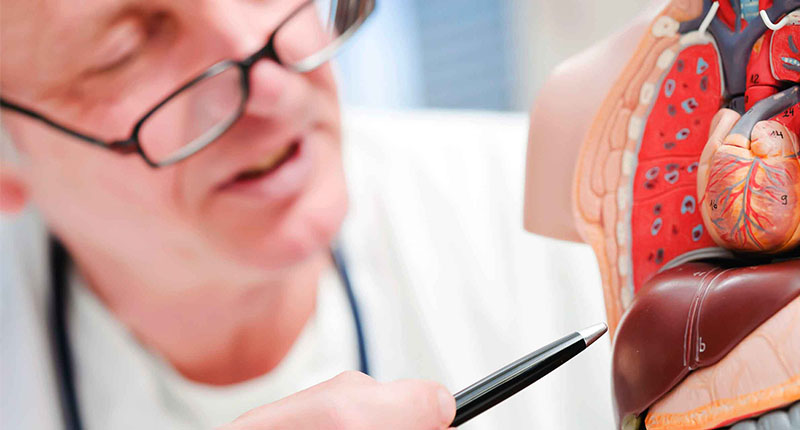 Early sign of liver problems
Signs and Symptoms of Liver Disease
Liver carries more than 500 vital chemical activities in the body. The liver is the only member that can repair itself if damaged. Excessive fat accumulation in the liver cells and infiltration of the mediastinal spaces leading to inflammation of the liver and damage to its cells that called fatty liver disease. Fatty liver can be converted to hepatitis, fibrosis, and liver cancer, if not treated promptly.
Early signs of liver disease often include general gastrointestinal complaints that commonly are associated with many other conditions. In some cases, early liver disease symptoms are not noticeable.
General symptoms of liver disease include the following:
Abdominal pain (located on the right side of the body, beneath the ribs)
Abnormal stools
Flu-like symptoms (e.g., fatigue, nausea, vomiting, muscle or joint pain, fever)
Loss of appetite
Swelling of abdomen and/or legs
Symptoms that are more specific to liver problems include the following:
Bleeding and bruising more easily
Dark urine
Jaundie (i.e., yellowing of skin/eyes)
Sensitivity to medications (e.g., experiencing stronger side effects)
Symptoms due to toxins in brain
The liver naturally has the task of clearing the blood and destroying its toxic substances. Liver disease may cause toxins that are normally filtered out of the blood by the liver to accumulate in the brain.
Difficulty concentrating
Memory loss
Mental confusion
Sleep disturbances
When normal liver function decreases, the following complications can occur:
Decreased mental function, severe mental confusion, coma
Erectile dysfunction (impotence)
Immune system impairment, increasing the risk for infections
Insulin resistance that can develop into type 2 diabetes
Kidney dysfunction and kidney failure
Osteoporosis (bone loss)
Severe jaundice
Severe itching
Vitamin deficiencies
Weakness, muscles volume loss
Prevention
To prevent liver disease:
Use medications wisely
Take prescription and nonprescription drugs only when needed and only in recommended doses. Don't mix medications and alcohol. Talk to your doctor before mixing herbal supplements or prescription or nonprescription drugs.
Maintain a healthy weight
Obesity can cause nonalcoholic fatty liver disease, so avoid using fast food.
Protect your skin
When using insecticides and other toxic chemicals, wear gloves, long sleeves, a hat and a mask.
Take care with aerosol sprays
Make sure the room is ventilated, and wear a mask when spraying insecticides, fungicides, paint and other toxic chemicals. Always follow the manufacturer's instructions.
Avoid contact with other people's blood and body fluids
Hepatitis viruses can be spread by accidental needle sticks or improper cleanup of blood or body fluids.
Get vaccinated
If you're at increased risk of contracting hepatitis or if you've already been infected with any form of the hepatitis virus, talk to your doctor about getting the hepatitis A and hepatitis B vaccines.
Drink alcohol in moderation
Heavy or high-risk drinking is defined as more than eight drinks a week for women and more than 15 drinks a week for men.
Eat health supplement
Due to the high importance of liver, the Canadian Viva Pharmacy Company has produced a product called Liveria. liveria is a complement to the multiple function and a combination of high doses of Marin spp and group B vitamins, which together make these compounds more effective and quicker and faster treatment for fatty liver. This supplement is a formulated soft gel that provides easier swallowing and maximum absorption
Some of Liveria's functions are as follows:
Lower levels of liver enzymes
Prevention of fatty liver
Improved fatty liver
Liver regeneration
Maintain healthy and normal liver function
References
http://www.healthcommunities.com/liver-disease/symptoms.shtml
https://www.mayoclinic.org/diseases-conditions/liver-problems/symptoms-causes/syc-20374502