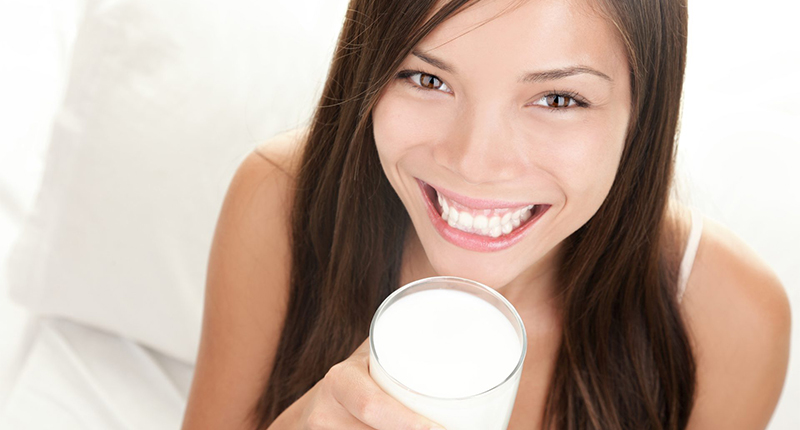 Bone strengthen at adolescent
Strengthing bones is kind of like building a house
As children and adolescents, we are establishing the foundation for the house that we will live in for the rest of our lives. Instead of concrete, we are using calcium and other minerals. During the 3- to 4-year growth spurt during puberty, nearly half of all bone is formed. Bone formation peaks at 12 and a half years for girls and 14 years for boys. Here are some tips to strength bones during early age of life.
Don't forget Exercise
It is well known that astronauts and other non-weight-bearing or immobile people rapidly lose bone mass. In general, studies find that moderate weight-bearing activity, such as running or jumping, has a more positive effect on bone mass than do non–weight-bearing activities such as swimming. Teens' bones respond to weight-bearing exercise by growing stronger and denser. There is evidence that childhood and adolescence is an important period for achieving long-lasting skeletal benefits from exercise. It is recommended that children and teenagers do bone-strengthening exercise for 20-30 minutes three times a week.
Take enough Calcium and Vitamin D
Just about everybody knows that calcium and vitamin D are essential to build strong bones. But children and teenagers are all too often shunning the foods that would help them get enough calcium and vitamin D to build those bones.
Even if boys and girls get the recommended amount of calcium, if they're not also getting vitamin D it won't make a difference. You can drink as much calcium as you like, but if you don't have enough vitamin D, you're not going to absorb it.
Vitamin D is found in foods like fatty fish such as salmon and sardines, but teenage girls were least likely of all age groups to get enough vitamin D in food.
Take Supplements
Calcium supplements are often recommended for adults to meet their recommended daily requirement. But for kids, it's far better to eat calcium-rich foods. That's because the body absorbs calcium better from food than it does from supplements.
If a teenager isn't getting enough calcium and vitamin D from healthy foods, a reasonable workaround is taking supplements.
Liquid Calcium Health Supplement
Liquid calcium softgel is produced by Unique Pharma. This product is formulated for absorbing calcium and vitamin D, at all ages. In adolescents, the use of this product strengthens bone formation, improve immune system and develop mental health.
This product is produced as softgel, which makes swallowing easier. The highest dose of calcium in each softgel causes the growth and strength of the bones and teeth. The active form of vitamin D3 increases calcium uptake. The fluidity of calcium causes its high and rapid absorption and reduces digestive effects such as flatulence and constipation.
Last advice: As parents, we need to pay attention to what's in our shopping list to help our kids reach their peak bone mass. In most cases, it is enough if your teens get their 1300 mg of calcium a day along with 10 minutes of sunshine.